20 juin 2011
Another passion: castles, knights and Robin Hood. Wer thus stardted to tour the ruins of the region. We will be occupied for a long time, Basel has a long history of wealthy families, i.e bourgeoisie, dukes, etc. building castels!!
Here are pictures of the Farnburg ruins.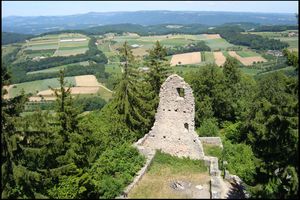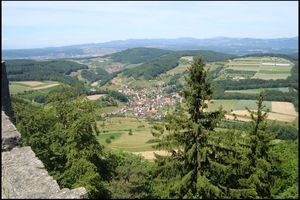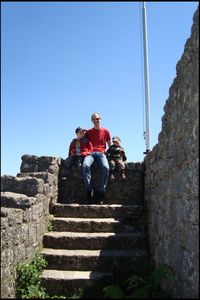 climbing and looking for ammonites
19 juin 2011
Arthur has a passion for dinosaurs. Books, toys, movies, museums and now we added a masterpiece to his collection of dinos datas: a visit to a prehisto-jurassico park, located in Réclère. Follow us...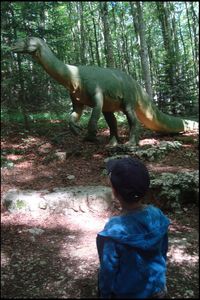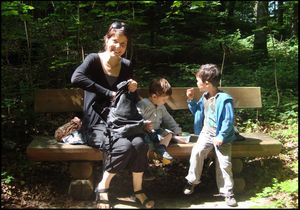 playing along the Doubs, a French/swiss river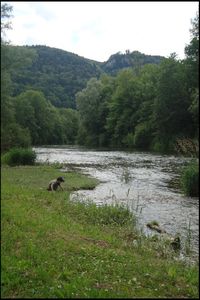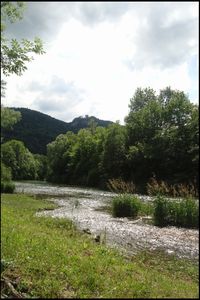 23 mai 2011
In March, the whole family went skiing in Toggenburg, a valley in the far est of Switzerland. Amazing landscapes, with steep slopes and little farms placed on their top. Snow was already melting down but it didn't prevent Arthur from learning how to ski, while I was hiking with Tom.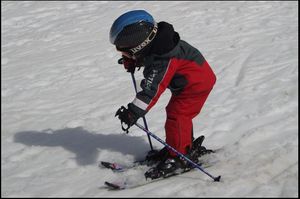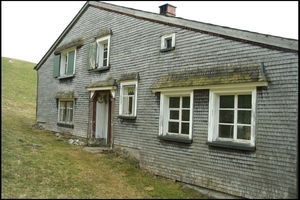 19 mai 2011
Time is flying by....
Que le temps passe vite...
I don't forget any of you, je pense à vous tous
Much love, amitiés
Some random pictures to let you know that we are all doing well, busy growing, developping new skills, marveling life and getting to know more people in Basel...
Quelques photos pour vous dire que nous allons bien, très occupés à grandir, apprendre de nouveaux trucs et astuces, à trouver la vie merveilleuse, à rencontrer de nouvelles personnes à Bâle et à connaiître cette ville...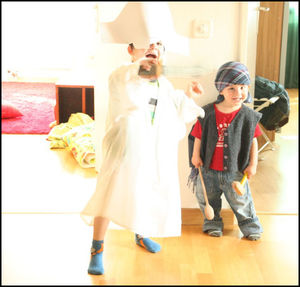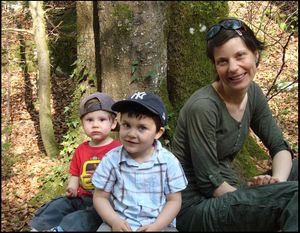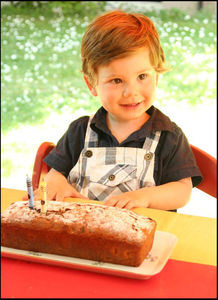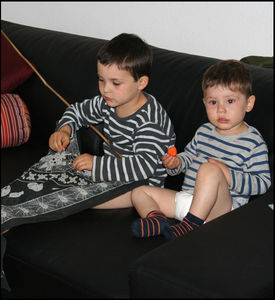 Little pirates, hiking in the woods, Tom's 2nd Birthday, new haircuts
18 mai 2011
In February, we went skiing in Grächen, a little village well preserved in the valley of Zermatt. I fell in love with the atmosphere and the wooden "chalets".
More pictures in the photo gallery on the right, in the album called Grächen.
11 mars 2011
Fribourg, the main town of the region I am from, celebraeted its Carnival last week. An Indian and a ladybug participated with throwing confettis everywhere!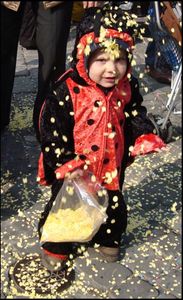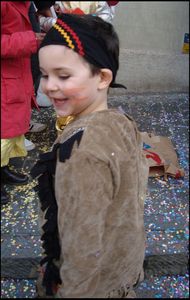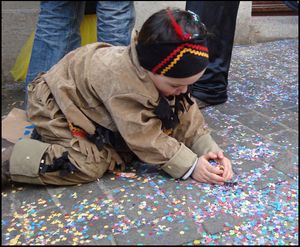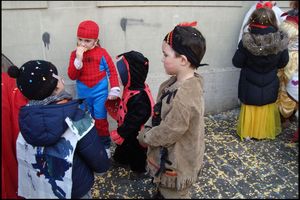 19 janvier 2011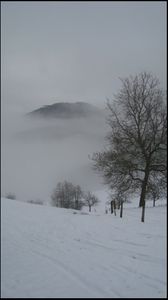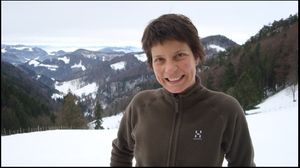 Since then the snow is all gone! But still, the Jura mountains are beautiful all covered in a white blanket!
09 janvier 2011
We baked our own 3 Kings cake and guess what, everybody found a figurine in his piece of "galette"! Vive le roi!!
14 décembre 2010
Our boys are really busy crafting cards and gifts for Christmas. Especially Arthur who was asking for a Christmas tree for weeks! We went into the woods this last weekend, where the tree cutters gave us a saw so that we could choose and cut our own tree! We had a great time hunting for our special tree. It is now loaded with decorations made and bought by Arthur, who put on the lights every time he comes home! This is truly a magical period for children!!